3D PROJECT COST

You are on page 4 of 5 pages
---
Project Cost Plan:

The project cost plan shows the accumulated cost of all work, tools, and material we need or consume with the project, with reference to the time line of the project.

Basis of our calculation of project cost is the Gantt chart, the estimated effort in terms of work and tools of each work package, and the estimated amount of material.

Let us pick up the example we used in 3c More Scheduling.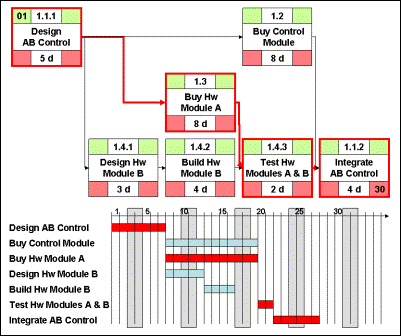 Here is the table with estimated effort per work package.
Now we can develop the project cost plan. For each time unit we add the cost accrued in this time unit, and thus, obtain the accumulated project cost plan.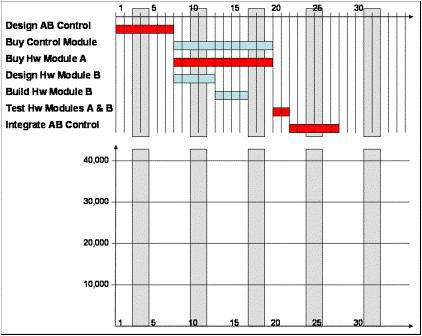 This concludes planning the accumulated project cost.
---
Return from 3d Project Cost to Home Page