Project Records
Published: 2012-11-30
Last updated: 2022-03-19
Why are project records of everything that happens in a project so important? They are so important because they support our negotiations of change requests and claims. Especially, for the successful presentation of any claim and for support in case of disputes it is essential that we can provide evidence of events and circumstances of that case.
So, what counts as evidence?

Everything counts!
It follows a list of items we have seen being used successfully as evidence in claim settlement as described in sub-section Contract Management. You find templates of some of these items in the section Free Downloads.
Project Site Diary – Extracts From Diaries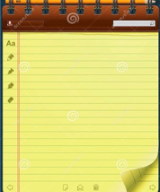 In construction projects, it is common practice to keep site diaries for which the project site managers are responsible. Site diary content covers all kinds of notes about disruptions, interruptions, hindrances, incidents, omissions, additions, errors and mistakes, acceleration measures, phone conversations, on-site meetings, decisions, agreements, site visits by third parties, etc.

Pictures - Photographs

In almost every project it is possible to take pictures (photographs, with date and time stamps) along the way: work progress on site, manufacturing of system components and their integration, transport of deliverables, team members at work, team members delivering services, etc.
Drawings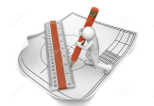 Whenever we create something – tangible or not – we use drawings as part of our plans: architectural, mechanical, electrical, plumbing, process charts, flow charts, etc. Sometimes, ad-hoc changes become necessary; then we create as-built-drawings and keep them as project records as well.

Design Documentation

We keep the documentation of all design results, especially interim results which we use for design freeze milestones or design approval purposes.
Time Sheets

Especially larger projects will be staffed by hundreds or even thousands of project staff members. We make sure that virtually all of them – from our own organization and from suppliers or sub-suppliers as well – keep time sheets in order to document time spent on certain work packages, counter-signed by supervisors and, if applicable, by contractual partners.
Minutes of Meetings

In each and every meeting we make sure that we write minutes of that meeting, during the meeting, using flip charts, notes on white boards, laptops with LCD projector, handheld devices like mobile phones or tablets, whatever is available and convenient.
Instructions – Confirmation of Instructions

Certain sub-projects or individual work packages need "notices to proceed", which are instructions given by the customer towards the supplier, or the supplier towards the sub-supplier. Instructions need to be confirmed, in turn. If they are not given in writing we take notes.
Correspondence

We keep all project related correspondence, letters, other notes and documents, which are exchanged between involved or affected parties, and put them into our files of project records.
Notifications to Involved or Affected Parties

As mentioned in sub-section Contract Management, we shall notify all involved or affected parties of any event that could possibly lead to changes of contract related work or results. It is best practice to send these notifications as soon as possible to all relevant parties. However, the contract defines certain deadlines for sending those notifications we need to keep.
Daily Reports - Weekly Reports - Project Status Reports

Most contracts require daily or weekly reports given by suppliers and sub-suppliers. We keep them on file, together with all other project status reports, for further reference as evidence.
Cost Calculation – Cost Documentation


We need to substantiate every claim in terms of additional cost to be able to get compensated. The calculation of additional cost shall be fair and based on real facts. If our claim has to undergo an arbitration or court procedure we need to be able to disclose our calculation sheets and demonstrate authentic and real evidence.

E-Mails

E-mails are usually not recognized as "real" evidence since they are not "signed" in the classical way, and it is possible to manipulate them. But, if nothing else is available they still can support a case, even in arbitration or court procedures. So, we keep them as well.
Who is responsible for taking project records?

Everyone in the project is responsible!
At the beginning of implementation phase, we make sure to all of our project team members that we rely on their pro-active support in collecting and filing everything that could provide evidence when ever it is needed, especially for the analysis of potential claims in claim management.
Traditional PM
Learning Path Navigation